Celebrate 3 years of Collab Writers with DJ ERNO 
We are delighted to welcome David Skynner, an award-winning writer, director.
Thursday, 4th November 2021, 7 BST
The Evening
This is our 1st in-person event since February 2020!
It's at a COVID compliant pop-up venue created by the 'House of Raindance'
18:30 – Doors open
19:00 – Welcome and update from Collab Writers
19:05 – Spotlight on David Skynner
19:45 – Q & A
20:00 – Mingle
Dress code: Channel your inner creative – be yourself!
*PS – only use your video if you are dressed!
Grab your ticket if you haven't already!
About David Skynner: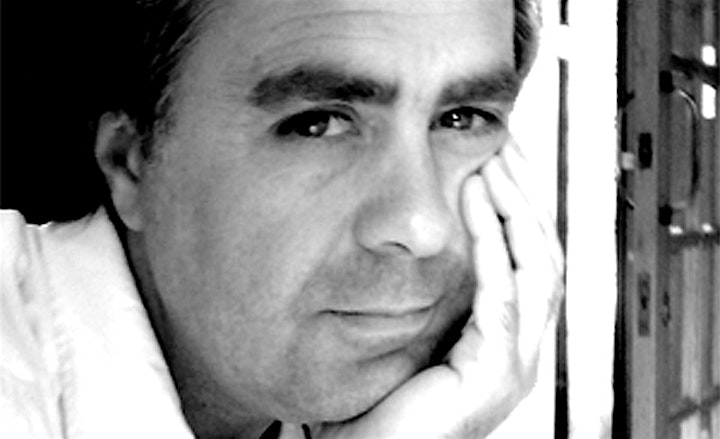 David Skynner…
… is a writer director of TV, film, commercials and branded or corporate productions, welcome to my site. Check out his extensive IMDb.
He has worked as a director, writer and editor in television drama, film, commercials and branded production over the last fifteen years.
David Skynner was born and raised in London, where he attended the London International Film School before embarking on his principle career, which was as a film and TV Director. He is proud of the fact that on one of his first jobs, James Cameron's 'Aliens', he was complimented by the director for the controlled aggression of the Alien mother's deadly tongue (which he was operating) in the principle fight with Sigourney Weaver.
In addition to over 80 hours of prime time television, he directed the 1997 ITV co-production of Wuthering Heights. In 2006 he directed and wrote several scripts for The Giblet Boys' a children's comedy series and which won won the Best Drama Bafta.
Watch his pitch trailer:
NB Pitch trailers are extremely hard to access. We thank David for access to this one.https://www.youtube.com/embed/woZ1-NME00E
Celebrate 3 years of Collab Writers with DJ ERNO 
Born in Mexico Dj, Producer and Remixer Erno Valero has been playing in London for more than 7 years as well as performing in great festivals including Secret Garden Party, Noisily Festival, BPM Mexico and Hyde Park Winter Wonderland.
Making a mark playing house, techno, disco, and global beats plus everything in between, his eclectic musical approach has earned him critical validation from, dj agencies, bar mangers and event promoters.
He is dedicated to spicing up the obvious with unique blends and rare remixes constantly keeping an upbeat vibe keeping everyone dancing and awaiting whats next. Bar, Club or Festival Erno Valero has something special for it.